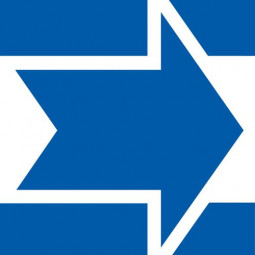 Robust, reliable, cost-effective and everything included.
The wafer construction of the device does have a flow- optimised flap and requires therefore only max. 1/3 of the internal cross section. The axles are extremely oversized and therefore do not need any counter bearings.
Depending on the application, the meters can be equipped with plain, ball or spherical bearings and / or with shaft seals. For use in aggressive liquids Hastelloy as well as various plastic versions, e.g. PTFE or PP are available.
Due to the possibility to install the meter in all mounting positions, a retrofitting of the pipe arrangements are not neccessary.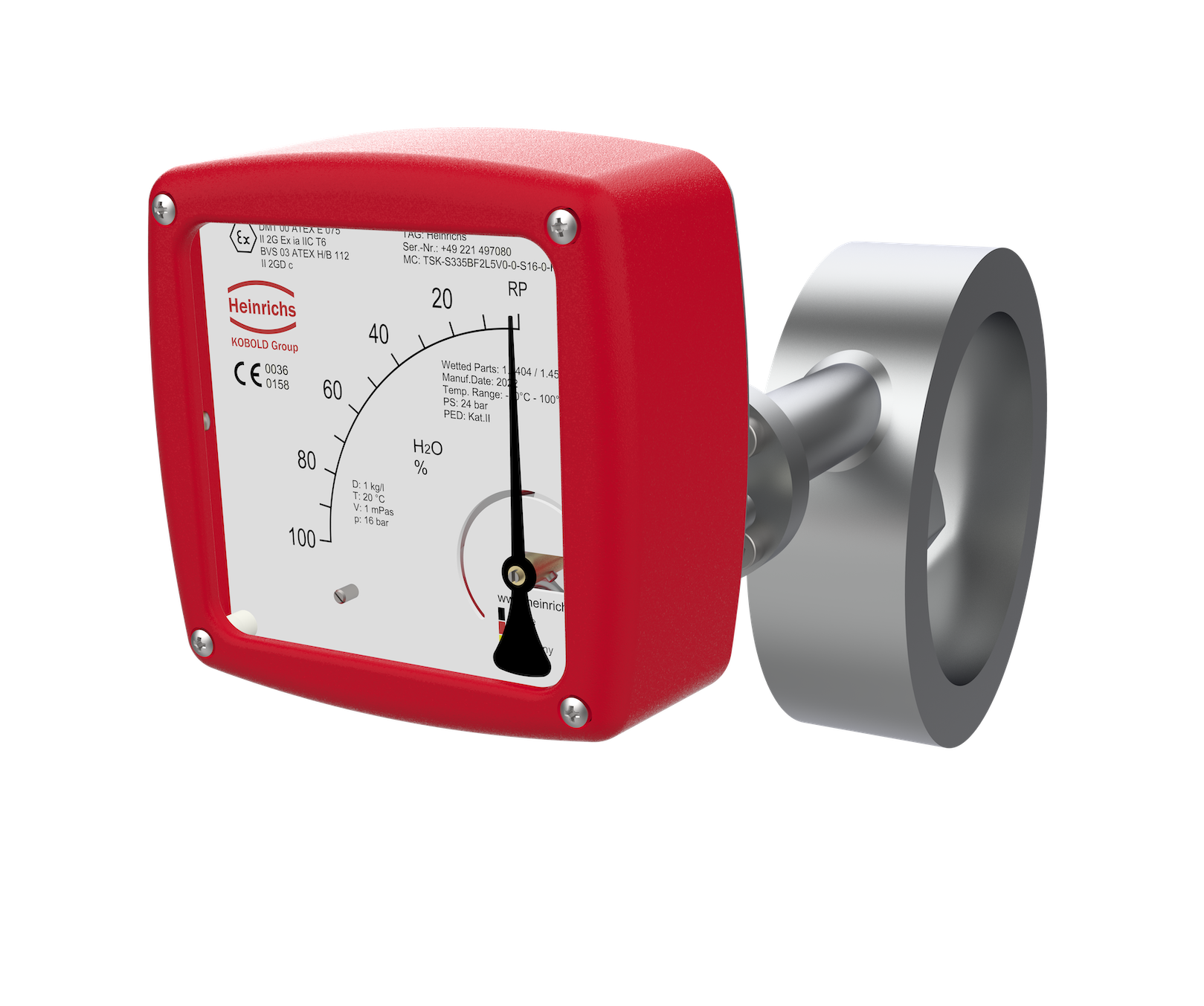 Applications
Flow metering of liquids in pipelines.
Particularly suitable for flow measurements of e.g. highly polluted waste water.
Special features
Clear 90 ° scale
Linear characteristic by optimized flap shape.
Horizontal and vertical mounting possible.
Bidirectional measurement of inlet flow and reflux
Stainless steel display available.
Large spectrum of wetted materials, e.g Hatelloy, PTFE- linings available.
Installation in hazardous area possible.
Technical data
Body:
Materials:

1.4404 (316 L) / 1.4571 (316 Ti)
Steel / Stainless steel,
Hastelloy C-22,
Polypropylene / Stainless steel
Polypropylene / Hastelloy C-22
PTFE

Process connection: Sandwich acc. EN 1092, ASME B16.5, DIN2512
Nominal pressure: PN 16-40, ASME Cl150 / 300
Process temperature: -40°C up to +300°C
Ambient temperature: -40°C up to +80°C
Ingress protection: IP65 (EN60529)
Ranges (Water): 0,5 m³/h up to 1.500 m3/h
Display:
Aluminum (enamel finish)
Stainless steel
Output signal:
inductive limit switches
inductive limit switches
(safety function)
micro switch (others on request)
ES Transmitter

Power supply: 14…30 VDC
Outputs: passive, galvanically isolated

Analog: 4…20 mA
Binary 1 and 2: Ui=30 V, Ii=20mA, Pi=100 mW

Input binary: Counter reset (only for ES with counter module)
Ambient temperature: -40°C up to +70°C
Ingress protection: IP 20 (EN60529)
Communication

HART-protocol
HART-protocol and 2 NAMUR-switches
HART-protocol and 1 NAMUR-switch / pulse output
HART-protocol and counter module
Profibus-PA
Foundation Fieldbus
Ambient temperature:

-40°C…+80°C (without switch)
-40°C…+65°C (with switch)
Accuracy
› Liquid: ± 2% of reading±1% of upper range value ± 0,2% with transmitter (ES)
Certificates and Approvals
Body:

Explosion protection: BVS 03 ATEX H/B 112
CE-Marking:

2014/30/EU (EMC)
2014/34/EU (ATEX)
2014/35/EU (LVD)
2014/68/EU (PED)

Display:

Explosion protection: DMT 00 ATEX E075
Ignition category: II 2G EX ia IIC T6
CE-Marking: Explosion Protection Directive 2014/34/EU

SIL compatibility

IEC 61508-2:2000 und IEC 61508-2:2010
TSK with 1 or 2 limit switches
TSK with analog output as well as analog output with switch.