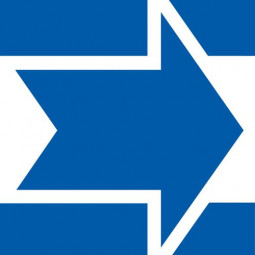 All Metal Design – Variable Area Flow Meter
Type: KDS, BGK & KDS-R

All Metal Design – Low Flow – Variable Area Flow Meter
The KDS and BGK flowmeters are used for measuring the flow of liquid and gaseous products in pipes as well as dosing, monitoring, adjusting and controlling them. They show the current flow quantity in volume or mass per unit in time.
Measuring the volume flow rate of extremely low flow rates of liquids and gases
For process monitoring and regulation, the units are available with additional electrical equipment.
Design for horizontal and vertical connections available
A variety of sealing materials
Wall mounting possibility (KDS-C)
Differential Pressure Flow Controller (option) (KDS-R)
High pressure versions (option)
Flange version (BGK)
Analog output KDS(BGK)-E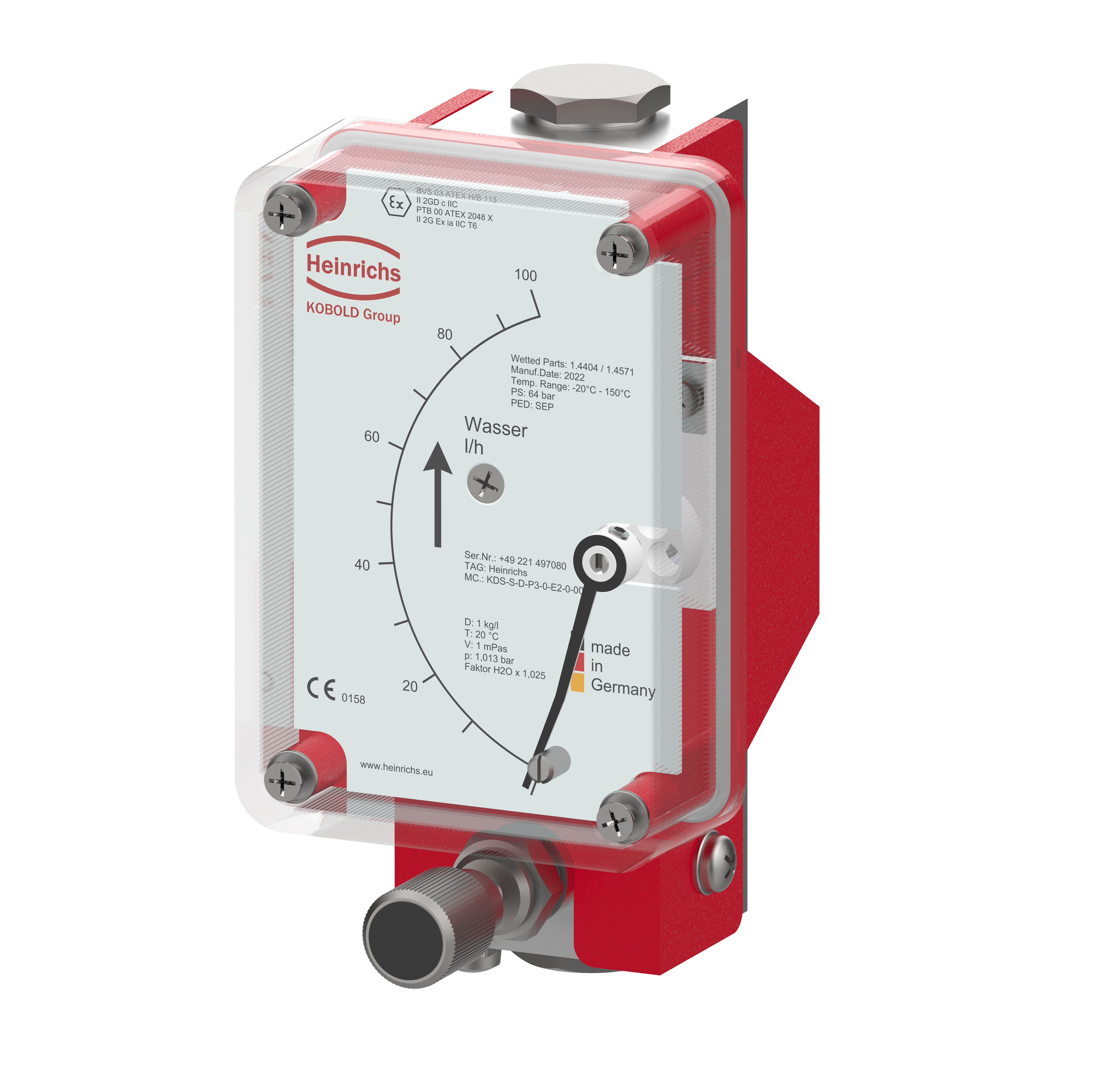 Applications
Volume flow measurement of small volumes for gases and liquids
Can be used in the chemical indus- try or in medical or laboratory engineering.
Technical data
Measuring ranges:
Water: 0,1…1 l/h …20…200 l/h
Air: 5…50 Nl/h …600…6000 Nl/h
Accuracy: Liquid/Gas: ± 3% (qG 50 acc. VDE/VDI 3513)
Process connections:
Material: stainless steel
Process connection: 1/4″ NPT (F)
Pressure rating: PN 40
Process temperature:
-40°C up to +130°C (w/o limit switches)
-25°C up to +100°C (c/w electrical output)
Ambient temperature: -25°C…+70°C
Ingress protection: IP65 (EN60529)
Output signal:
inductive limit switches
induktive limit switches (safety technology)
Analog output 4…20 mA ; 2-wire (Tmax. 150 °C)
Certificates and Approvals:
Explosion protection:

Gas PTB 00 ATEX 2048 X, Type of protection: II 2G Ex ia IIC T6-T4
Dust ZELM 03 ATEX 0128 X, Type of protection: II 1D Ex iaD 20 T…°C

SIL conformity acc. IEC-61508-2:2000 and IEC-61508-2:2010
Differential pressure regulator (KDS-R)
Additional inaccuracy: ± 1,7 % of upper range value
Regulator KDS-R: ± 5,0 % of upper range value
The KDS-R flowmeter can be used for stabilizing set flow quantities of liquid and gaseous products in pipes. The set quantity is kept constant independent of pressure changes during product inflow for type KDS-R…..N or a pressure change during product outflow for type KDS-R …..V.
Technical data
Measuring ranges:
Water: 0,1…1 l/h – 20…200 l/h
Air: 5…50 Nl/h – 600…6.000 Nl/h
Accuracy: Liquid/Gas: ± 3% (qG 50 acc. VDE/VDI 3513)
Process connections:
Material: stainless steel
Process connection: Flanges DIN EN 1092-1, ASME B16.5-2003
Pressure: PN 40, Class 150, Class 300, Class 600
Process temperature:
-40°C up to +130°C (w/o limit switches)
-25°C up to +100°C (c/w electrical output)
Ambient temperature: -25°C…+70°C
Ingress protection: IP65 (EN60529)
Output signal:
inductive limit switches
induktive limit switches (safety technology)
Analog output 4…20 mA ; 2-wire (Tmax. 150 °C)
Certificates and Approvals:
Explosion protection:

Gas PTB 00 ATEX 2048 X, Type of protection: II 2G Ex ia IIC T6-T4
Dust ZELM 03 ATEX 0128 X, Type of protection: II 1D Ex iaD 20 T…°C

SIL conformity acc. IEC-61508-2:2000 and IEC-61508-2:2010