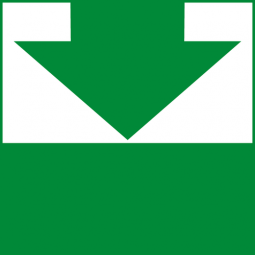 Differential pressure transmitter
Type: PAS

The KOBOLD pressure transmitter type PAS is a high performance microprocessor based transmitter with flexible pressure calibration and flexible output. It features automatic compensation of ambient temperature and process variables.
By means of the HART® protocol it is possible to communicate with the device and to perform a configuration of various parameters. All data of the sensor are read into an EEPROM, modified and stored.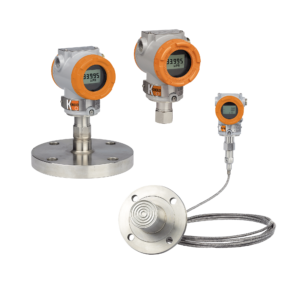 Applications
The pressure transmitter type PAS is available as piezoresistive pressure sensor and measures gauge pressure as well as absolute pressure. The sensor module converts the resistance into a digital value. The microprocessor control unit calculates the process pressure based on this digital value.
Special features
High accuracy: ±0.075% of the set span, optionally ±0.04% of the set span
Span ratio: 100:1
Automatic compensation of the ambient temperature
Configuration via handheld terminal or PC.
Membrane in 1.4404, Tantal or Hastelloy C
Explosion proof housing.
Attachment of various diaphragm seals (directly or via capillary lines)
Technical data
Measuring span: -1…1.5 bar to 0…600 bar
Accuracy: ±0.075% of the set span
Process temperature: -30 °C…+120 °C
Ambient temperature: -40 °C…+85 °C
Storage temperature: -40 °C…+85 °C
Wetted parts:
Membrane: 1.4404 (316L), Tantal, Hastelloy-C
Process connection: 1.4401, Hastelloy C
Liquid filling: silicone oil or inert filling liquid
Electronics housing: Die-cast aluminum (optionally 316L), flameproof Ex "d" enclosure
Protection class: IP67
Lacquer finish: epoxy-polyester or polyurethane
Mounting bracket: for 2″ pipe, 1.4301 (304) or painted steel
Process connection: 1/4-18 NPT i via adapter 1/2-14 NPT i
Display: 5-digit LCD
Power supply: 12…45 VDC, 17.5…45 VDC for HART® communication
Max. Load: 250 Ohm at 17.5 VDC, 550 Ohm at 24 VDC
Cable entry: ½"-14 NPT / G ½
Output: 2-wire 4-20 mA HART®, linear
Certificates and Approvals
ATEX II 2G Exd IIC T6…T4
Communication
HART®-protocol