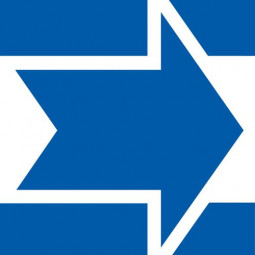 Vortex Flow Meter
Insertion Version Typ: DVE
Our vortex flowmeter provides accurate and reliable flow measurement. In addition to the high-precision velocity sensor, the flowmeter includes a precision temperature sensor and a pressure transmitter. Thus it is possible to measure volumetric flow, mass flow, temperature, pressure, density and energy consumption with one device. The multivariable principle reduces complexity and cost compared to installing multiple individual devices to obtain the same process measurements.
The installation concept as an immersion probe allows easy installation via a weld-in socket. An additional advantage here is that with the use of the optional installation and removal device, the measuring device can be removed without interrupting the process.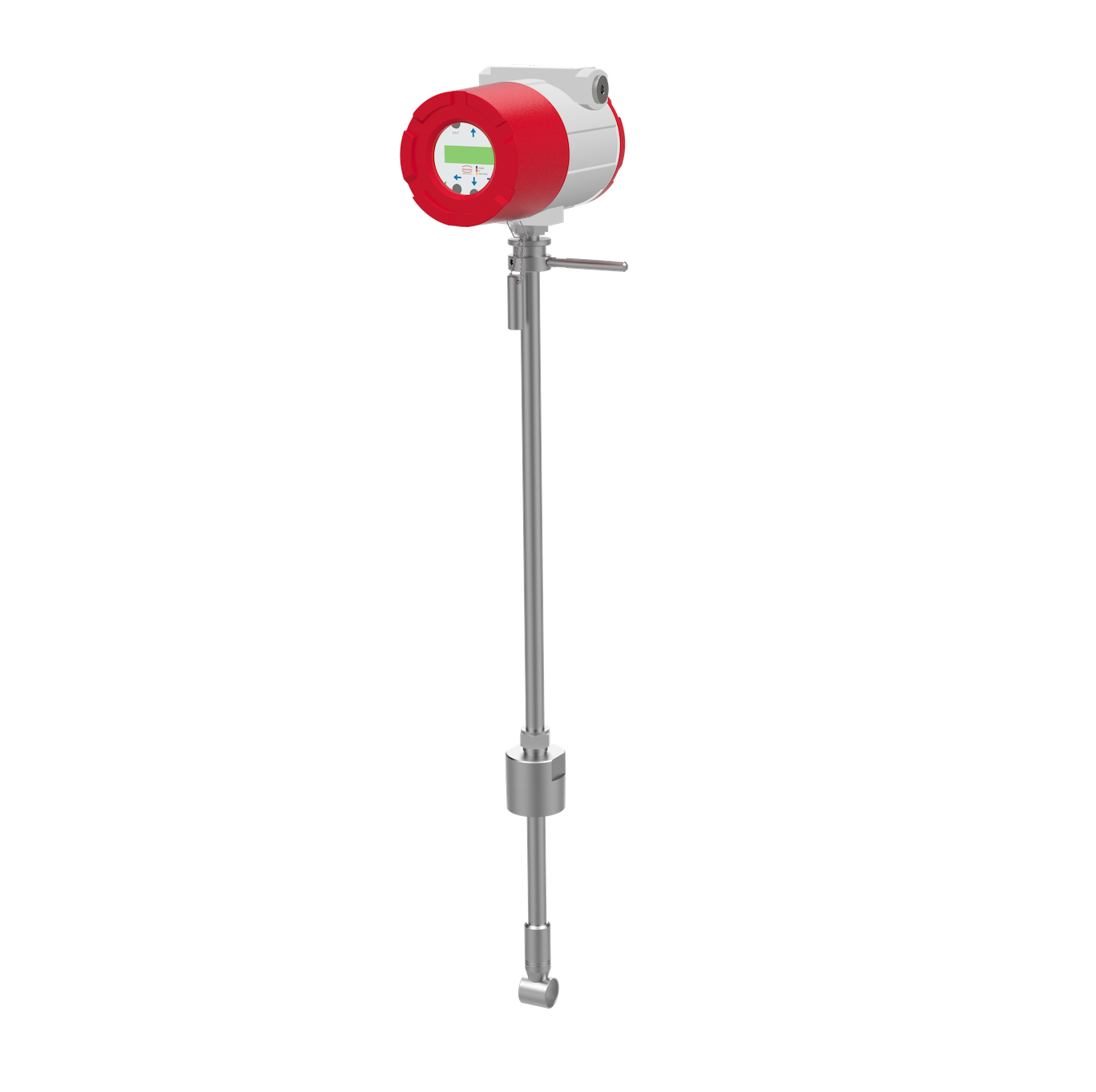 Applications
Reliable measurement of liquids, gases and steam.
Classic for steam measurement (saturated steam / superheated steam)
Energy Monitoring
Special features
Insertion type flow meter with compression fitting or packing gland for pipe sizes from DN80 (3″) to DN600 (24″)
High temperature version up to 400°C (750°F)
Max. operating pressure: 100 bar abs. (1500 psia)
With 3 senor elements, the following parameters are determined:
Volume flow rate, mass flow rate, temperature, pressure, density
Technical data
Accuracy
| | | |
| --- | --- | --- |
| Process variable | Liquid | Gas & Steam |
| Volume flow | ± 1,2% of rate | ± 1,5% of rate |
| Mass flow | ± 1,5% of rate | ± 2,0% of rate |
| Temperature | ±1°C(± 2°F) | ± 1°C (± 2°F) |
| Pressure | ±0,3% of full scale | ±0,3% of full scale |
| Density | ±0,3% of rate | ±0,5% of rate |

Repetability
Mass flow ±0,2% of rate
Volume flow ±0,1% of rate
Temperature ± 0,1°C (±0,2°F)
Pressure ±0,05% of full scale
Density ±0,1% of rate
Stability (over 12 Months)
Mass flow ±0,2% of full scale
Volume flow negligible error
Temperature ±0,5°C (±0,1°F)
Pressure ±0,1% of full scale
Density ±0,1% of rate
Response time
Adjustable from 1 to 100s
Process and Ambient Temperature
Standard temp.: -40…260°C (-40…500°F)
High temp.: up to 400°C (750°F)
Cryogenic temp.: down to -200°C (-330°F)
Ambient temp.: -40…60°C (-40…140°F)
Storage temp.: -40…85°C (-40…185°F)
Power supply (model dependent)
12…36 VDC 2-wire, loop powered
12…36 VDC, 4-wire
100…240 VAC, 50/60Hz
Display
Alphanumeric 2 line x 16 character LCD digital display
6 pushbuttons for full field configuration
Display rotatable in 90° intervals
Output signals
4…20 mA
Alarm: Solid state relay, 40 VDC
Totalizer Pulse: 50ms pulse, 40 VDC
Volumetric: 1 analog, 1totalizer pulse
Multivariable: up to 3 analog signals, 3 alarms, 1 totalizer pulse
HART®
Modbus RTU (RS 485)