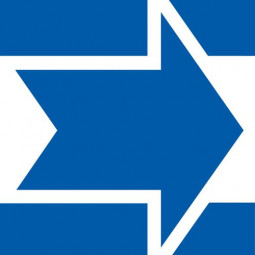 Coriolis Mass Flow Meter TMU-T

Coriolis Mass Flow Meter Tantalum
up to DN80
Measuring range: 60…80.000 kg/h
Wetted parts: high purity Tantalum
Full welded stainless steel housing 1.4301/304L
Measuring accuracy: 0,1%
Integrated heating jacket (optionally)
TMU-T is a type of Coriolis mass flow meter that offers many advantages for use in harsh industrial applications. These meters are designed to measure the mass flow rate of liquids or gases in a wide range of industrial processes, including those that involve highly corrosive materials.
The use of TMU-T Coriolis meters in harsh industrial applications is particularly beneficial due to their high accuracy and ability to maintain stability over long periods. These meters are constructed using durable materials that can withstand the rigors of tough industrial environments, ensuring a long lifespan and reliable performance.
TMU-T Coriolis meters are also designed to handle a wide range of flow rates, from low to high, providing flexibility for various applications. They are particularly useful in industries such as oil and gas, petrochemicals, and chemicals, where accurate measurement of mass flow is essential for maintaining process efficiency and product quality.
Another advantage of using TMU-T Coriolis meters is their ability to measure other parameters, including density and temperature, providing additional data that can be used for process control and optimization. The meters are also easy to install, operate, and maintain, with minimal downtime required for maintenance and calibration.
In summary, TMU-T Coriolis meters are an excellent choice for harsh industrial applications where accuracy, stability, and durability are essential. Their ability to measure mass flow, density, and temperature make them versatile instruments that are ideal for various applications, including those involving corrosive or abrasive fluids or gases. With their reliable performance and easy maintenance, TMU-T Coriolis meters provide a cost-effective solution for industries looking to improve their process efficiency and product quality.
Special features
Extremely large measuring range of up to 80.000 kg/h
Efficient heating jacket technology: steam, liquid
Accurate measurement even under harsh process conditions.
High purity Tantalum 99.8%
Applications
Metering of liquids and gases, viscous and corrosive media.
Applications: chemical, petrochemical, oil and gas, food and pharmaceutical industries.
The TMU Series can also be used for precise dosing, loading and unloading systems as well as for custody transfer applications.
Reliability
Robust Design, immune to vibration effects and to pipeline generated stresses.
Technical data
Sensor
Sensor: TMU-T
System: Coriolis
Measuring range: 60…80.000 kg/h
Accuracy:

Gas: ±0,5 % of reading ± zero point stability
Liquids: ± 0,1% of reading ± zero point stability

Wetted parts: Tantalum
Secondary containment:1.4301 (304L)
Process connections:

Flanges acc. EN 1092-1 Form B2 (up to PN40), ASME B16.5 SM3 (up to Cl. 300)

ATEX / IECEx Approval: II 1/2G Ex ia IIC T2…T6 Ga/Gb
Max. Process pressure: PN40 / Cl.300
Process temperature: -40…+100°C
Ambient Temperature: -40…+55°C
Ingress Protection: IP67 (EN60529)
Transmitter:
Model: UMC4
Power supply: 19…36 VDC
Outputs: galvanically isolated

Analogue: 2 x 4…20 mA HART®, passive
Pulse (or Frequency): passive, via Optocoupler as Frequency. Max. 1 KHz
Status: passive, via Optocoupler
Option: Second pulse output (90° phase-shifted)

Ambient Temperature: -40…+55°C
Ingress Protection: IP68 (EN60529)
ATEX Approval:

Field housing: II 3(1)G Ex ec [ia Ga] IIC T6..T3 Gc
(Protection class terminal compartment Ex d)
Rack mound housing: II 3G Ex ec [ia Ga] IIC T3-T4 Gc
(Rack mound housing), Ambient up to 60°C

CE-Marking:

2014/30/EU (EMC)
2014/34/EU (ATEX)
2014/35/EU (LVD)
2014/68/EU (PED)

Communication: HART®
Certificates and Approvals
ATEX / IECEx

DMT 01 ATEX E 149 X
II 1/2G Ex ia IIC T6 … T2 Ga/Gb
IECEx BVS 11.0084X
Ex ia IIC T6 … T2 Ga/Gb
(Approval for Zone 0 inside flow tubes)

CSA (North America)

70171067
Class I, Div. 1 and Div. 2 Gr. ABCD
Ex ia IIC T5…T2 Ga
Class I, Zone 0, AEx ia IIC T5…T2 Ga

NEPSI (China)

Remote: GYJ22.1873X
Ex ia II C T2…T6 Ga/Gb

CS (Korea)

12-KB4B0-0116X
Ex ia IIC T6…T2

EAC (Eurasian Union)

RU C-DE.HA65.B.01093/21
0Ex ia IIC T6..T2 Ga X

CE-Marking

ATEX-Directive 2014/34/EU
PED Directive 2014/68/EU

Material certificates 3.1, 3.2 acc. DIN EN10204:2004
Metrology (Custody Transfer)

OIML R117
Liquids other than water (EU Type Approval)

Marine