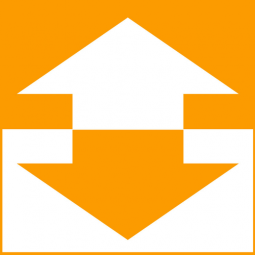 Capacitive Level Limit Switch
Type: NSC
The KOBOLD level monitor devices model NSC are used for the monitoring of minimum and maximum levels in silos and depots. They are working on the capacitive principle and can be supplied in two different designs. They are suitable for various installation conditions.
The level monitoring device NSC-R is supplied with a rigid stainless steel probe with a PTFE coating. This model is mostly used for monitoring the maximum level. For small silos and low bulk densities the short version can also be installed on the side for controlling of the minimum level.
The level monitor device NSC-C consists of a stainless steel probe body, which is connected to the connection box by means of a steel cable coated with polypropylene. The cable can be shortened by the customer, making an adaptation to changing application conditions very easy. This type is usually used to control the maximum level, but also for the minimum in case of low bulk densities.

Applications
Applications
Animal feed
Sands and gravel
Cement
Flour
Mineral products
Food
Technical data
Length of probe:

3000 mm (rod)
15 m (cable)

pmax: -0,1…+0.5 bar
tmax: -20 … +80 °C
Process connection:

G 1 AG, Adapter G 1 ¼ AG,
G 1 ½ AG, welding-sleeve, circular flange

Contact max. 250 VAC, 1 A
For ATEX applications