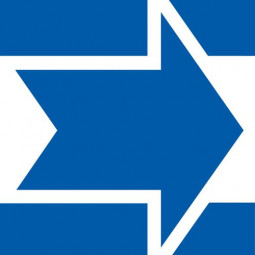 Vortex Flow Meter
Inline-Version Typ: DVH
Multivariable
Our vortex flowmeter provides accurate and reliable flow measurement. In addition to the high-precision velocity sensor, the flowmeter includes a precision temperature sensor and a pressure transmitter. Thus it is possible to measure volumetric flow, mass flow, temperature, pressure, density and energy consumption with one device. The multivariable principle reduces complexity and cost compared to installing multiple individual devices to obtain the same process measurements….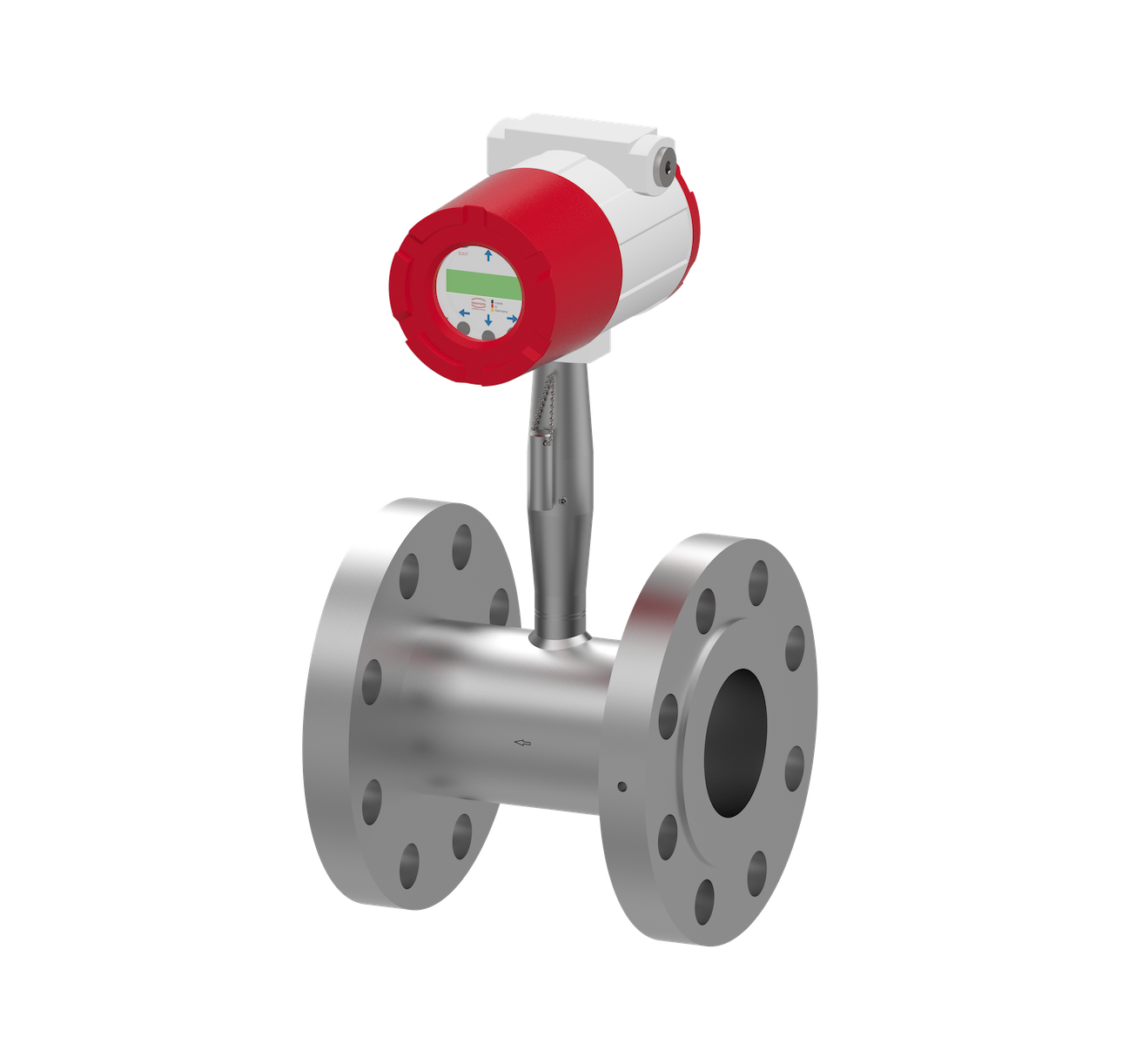 Energy Monitoring
e.g. for steam and hot water applications
Robust construction, multivariable measurement and high measurement accuracy make our meters the ideal solution for recording energy consumption in your plant. The flow meter monitors one side of the process, either the flow or the return, and uses an input from a second separate temperature sensor on the opposite side of the process to calculate energy consumption. Selectable energy units include BTU, MBTU (thousand BTU), MMBT (million BTU), MWHr (mega watt-hour), KWHr (kilo watt-hour), HPHr (horsepower hours), MCal (mega calories), and MJ (mega joules). The transmitter indicates the two measured temperatures, the difference of the temperatures, the total mass as well as the energy consumption.
A single multivariable sensor with integrated flow computer and an external temperature sensor contributes significantly to reducing initial procurement and installation costs. In additionally, the robust design reduces maintenance costs.
Applications
Reliable measurement of liquids, gases and steam.
Only one tapping point in the pipeline enables accurate measurement of the mass or volume flow rate
Reliability
Fully welded sensor, thus no sealing at the sensor head.
Wetted parts: stainless steel 316L
Special features
Flange type: DN15 (1/2″) bis DN200 (8″)
Wafer type: DN 25 (1″) bis DN 100 (4″)
High temperature version up to 400°C (750°F)
Max. Max. operating pressure: 100 bar abs. (1500 psia)
With 3 senor elements, the following parameters are determined:
Volume flow rate, mass flow rate, temperature, pressure, density
Energy Monitoring
Technical data
Accuracy
| | | |
| --- | --- | --- |
| Process variable | Liquid | Gas & Steam |
| Volume flow | ± 0,7% of rate | ± 1% of rate |
| Mass flow | ± 1% of rate | ± 1.5% of rate |
| Temperature | ± 1°C (± 2°F) | ± 1°C (± 2°F) |
| Pressure | ±0,3% of full scale | ±0,3% of full scale |
| Density | ±0,3% of rate | ±0,5% of rate |
| | | |
| | Repetability | Stability (over 12 Months) |
| Volume flow | ±0,1% of rate | negligible error |
| Mass flow | ±0,2% of rate | ±0,2% of rate |
| Temperature | ± 0,1°C (±0,2°F) | ±0,5°C (±0,9°F) |
| Pressure | ±0,05% of full scale | ±0,1% of full scale |
| Density | ±0,1% of rate | ±0,1% of rate |
Response time
Adjustable from 1 to 100s
Process and Ambient Temperature
Standard temp. : -40…260°C (-40…500°F)
High temp.: up to 400°C (750°F)
Ambient temp.: -40…60°C (-40…140°F)
Storage temp.: -40…85°C (-40…185°F)
Power supply (model dependent)
12…36 VDC 2-wire, loop powered
12…36 VDC 4-wire
100…240 VAC, 50/60Hz
Display
Alphanumeric 2 line x 16 character LCD digital display
6 pushbuttons for full field configuration
Display rotatable in 90° intervals
Output signals
Analog: 4-20 mA, loop powered for volumetric meters
Alarm: Solid state relay, 40 VDC
Totalizer Pulse: 50ms pulse, 40 VDC
Volumetric: 1 analog, 1totalizer pulse
Multivariable: up to 3 analog signals, 3 alarms, 1 totalizer pulse
Certificates and Approvals
ATEX: II 2 G Ex d IIB + H2 T6
II 2 D EX tD A21 IP66 T85°C
Ta-40…+60°C
IEC EX Ex d IIB + H2 T6
Ex tD A21 IP 66 T 85°C,Ta=-40?+60°C
FM CLASS I, DIV 1 GROUPS B,C,D
CLASS II/III, DIV.1 GROUPS E,F,G
IP66, TYPE 4X, T6 Ta=-40?+70°
Communication
HART®
Modbus process monitoring