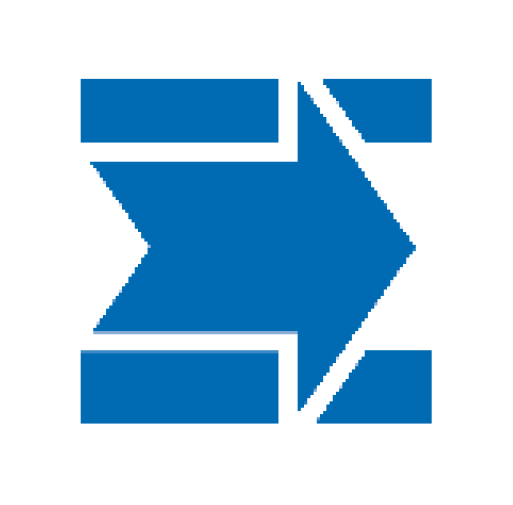 Coriolis mass flow meter
Type: TME – "ECONOMY LINE"

Development at the highest level
"High end" simulation technology enables the analysis and coupling of different models such as CSD (FEM), CFD, CEM, FSI, TFSI, saving much of the time that would have had to be invested in finding solutions in the past. This is our way in the future to solve highly complex measurement tasks for our customers.
By using the latest technologies, we are able to quickly identify and overcome application obstacles and provide optimal solutions for our customers.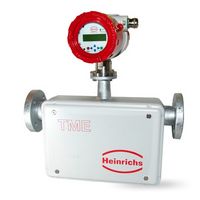 Applications
Metering of liquids and gases, viscous and corrosive media. Fields of application: Chemical, petrochemical, oil and gas, food, pharmaceutical. The TMU Series can also be used for precise dosing, loading and unloading systems as well as for custody transfer applications.
Reliability
Particularly robust sensor housing made of cast iron, insensitive to external vibrations and pipeline forces
Special features
Simultaneous measurement of mass flow, density, temperature and volumetric flow.
Extremely cost-effective heating by means of steam or liquid
Technical data
Sensor

Process connection: EN 1092, ASME B16.5, DIN2512
Nominal pressure: PN40, ASME Cl150 / 300
Process temperature: -40°C to +180°C
Ambient temperature
Compact transmitter: -40°C to + 60°C / +80°C
Remote transmitter: -40°C to +100°C
Ingress protection: IP 65 (EN60529)

Materials

Wetted parts: 1.4404 (316 L) / 1.4571 (316 Ti)
Body: cast iron (GGG 40.3)

CE-Marking: Pressure Equipment Directive 97/23/EG

Measuring range 60 kg/h to 60,000 kg/h

Transmitter UMC3

Installation: Compact or remote mounted
Power supply: 19…36 VDC, 24 VAC +/- 20%,90…265 VAC
Outputs: galvanically isolated
Analogue: 2 x 0/4-20 mA
Binary 1: active, potential free 24 V=, max. 200 mA
Passive, optocoupler, Ui=30 V, Ii=200mA, Pi=3 W
Frequency: 1 KHz
Binary 2: Passive, optocoupler, Ui=30 V, Ii=200mA, Pi=3 W
Status Passive, optocoupler, Ui=30 V, Ii=200mA, Pi=3 W
Input binary: Counter reset

Ambient temperature -20°C to +60°C/+80°C
Protection class: IP 68 (EN60529)

Accuracy

Liquid: ± 0.15%/ ± 0.05% of measured value ± ZP stability
Gas: ± 0.5% of measured value ± ZP stability
Density (liquid): ± 0.005 g/cm³/± 0.003 g/cm³
Volume: ± 0.2% of measured value ± ZP stability

Certificates and Approvals

Explosion protection (sensor) Sensor circuits intrinsically safe
DMT 01 ATEX E 149 X
II 1/2G EEx ia IIC T6?T2
(Approval for Zone 0 inside flow tubes)

CE-Marking: Pressure Equipment Directive 97/23/EG

Explosion protection (converter) BVS 05 ATEX E 021 X
Increased safety: EEx e (connection): II (1)2G Ex de[ia] [ia] IIC/IIB T6-T3
Explosion proof: Ex d (connection): II (1)2G Ex d[ia] [ia] IIC/IIB T6-T3
Signal outputs: intrinsically safe or non-intrinsically safe

NEPSI Approval Cert No. GYJ06477

CE-Marking: Explosion Protection Directive 2014/34/EU
EMC-Directive 89/336/EWG

Material certificates 3.1, 3.2 acc. DIN EN10204:2004
Metrology (Custody Transfer)

Communication

HART®
Profibus-PA
Modbus RTU (RS 485)