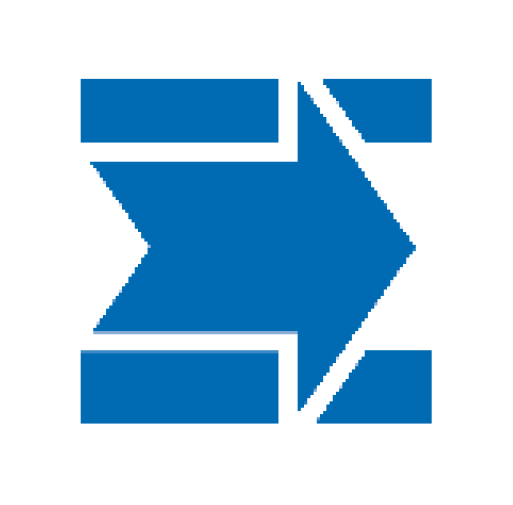 Magnetic Inductive flow meter
Type: EPX
Development at the highest level
"High end" simulation technology enables the analysis and coupling of different models such as CSD (FEM), CFD, CEM, FSI, TFSI, saving much of the time that would have had to be invested in finding solutions in the past. This is our way in the future to solve highly complex measurement tasks for our customers.
By using the latest technologies, we are able to quickly identify and overcome application obstacles and provide optimal solutions for our customers.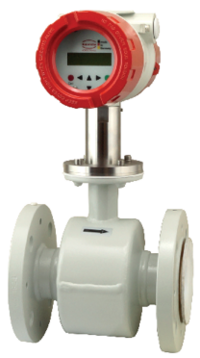 Applications
Pressure loss-free volume flow measurement of electrically conductive liquids in potentiallyexplosiveatmospheres
Special features
ATEX approval
High accuracy
No maintenance required
No pressure drop
Wide spectrum of electrode materials.
Many liners available
Grounding electrode instead of grounding rings
Large selection of process connections.
Sensor EPX
Fitting: painted steel Ex IIG or stainless steel Ex IID
Process connections: Steel or stainless steel flanges (1.4301 / SS316) EN1092 and ASME
Linings: Hard rubber, soft rubber, E-CTFE, PTFE,
Measuring and grounding electrodes: stainless steel 1.4571, Hastelloy, tantalum, platinum (grounding rings and other materials on request)
Nominal sizes: DN15 to DN 300
Nominal pressure:
PN40, ASME Cl150/300 DN15 to DN50
PN16, ASME Cl150 DN65 to DN200
PN10, ASME Cl150 DN250 to 300 (higher pressure ratings on request)
Process temperature:
Hard rubber -35….+64°C(T6)
Soft rubber +5…..+64°C (T6)
PTFE -35…+64°C (T6) ..+79°C(T5) ..+114°C(T4) ..+139°C(T3)
Ambient temperature: -35°C to +60°C
Conductivity: >5 µS/cm
>20 µS/cm for demineralized water
Measuring range limits: 0.1 m/s – 10 m/s
Accuracy: ± 0.3 % of measured value ± 0.01 % * (Q at 10 m/s) (under reference conditions)
Repeatability: ± 0.15 % of measured value ± 0.005 % * (Q at 10 m/s) (under reference conditions)
Protection class: IP67 (EN60529), IP68 on request
Transmitter
UMF3
Installation: integral or remote
Housing: Aluminum die cast, coated
Power supply: 90…253V AC 50/60Hz, 24V DC ±20%
Outputs:
Analogue: 1x 0/4-20mA HART, passive, galvanically isolated
Pulse: passive, galvanically isolated, Um=30VDC
Status: passive, galvanically isolated, Um=30V,
Ambient temperature: -20°C to +60°C
Protection class: IP67
Diagnostic Functions: Empty pipe detection, exciter current monitoring
Explosion protection
Ex II(1G) 2G Ex d e [ia Ga] IIB T6/T4/T3 Gb
Ex II(1G) 2D Ex tb IIIC [ia Ga] T80 °C / T125 °C / T 150 °C Db
Communication
HART® Protocol